Nurturing curiosity and reaching for the stars: Unveiling the journey of science educator Julia Brodsky
By Bhargabi Banerjee
---
Julia Brodsky is a STEM education researcher and affiliate of the Blue Marble Space Institute of Science, a former NASA astronaut instructor, and an independent school teacher. She is also the co-founder of Earthlings Hub, which addresses the educational needs of families and orphanages displaced as a result of the war in Ukraine.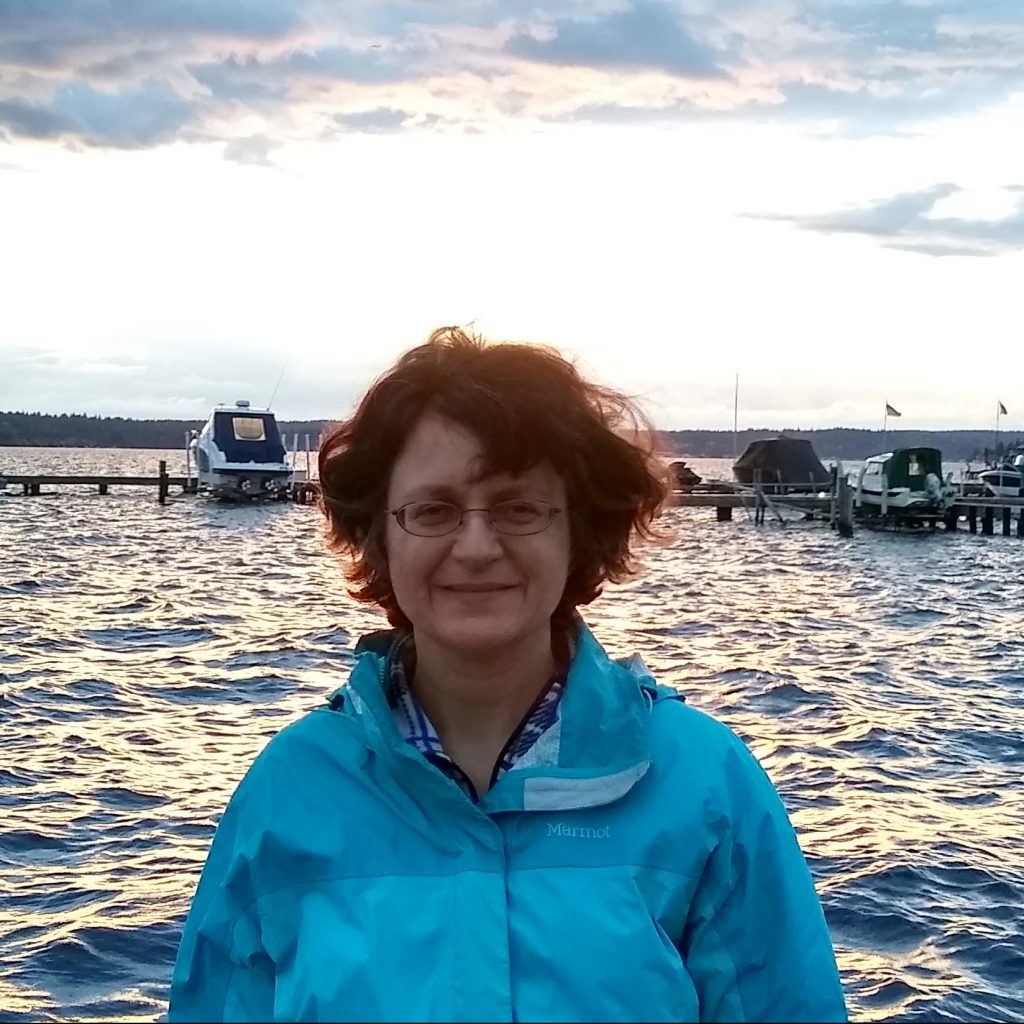 Julia was five when her grandfather, a well-known professor of physics and a wonderful storyteller, introduced her to the structure of the solar system and the basics of atomic theory. Learning became an adventure that extended far beyond the classroom walls – whether at the dinner table or in the park, she and her brother were learning bits and pieces of exciting science from their grandfather. During summer vacations, their family embarked on month-long kayaking expeditions along the northern lakes and rivers of the Kolsky peninsula (situated in the extreme northwest of Russia and is one of the largest peninsulas in Europe), accompanied by their researcher friends. Through those trips, she befriended a talented physicist and science educator, Professor Sergey Chivilikhin. Sergey presented science in light-hearted yet profound ways, paying special attention to his students' questions and welcoming imaginative explorations of scientific concepts. Julia's formal journey into STEM education commenced during her enrollment at a magnet math and science high school with concentration in science instruction. Her curiosity drove her to courses in child developmental psychology, and works on pedagogy by celebrated educators such as Janusz Korczak, Konstantin Ushinski, Anton Makarenko, and Simon Soloveychik. The magic of science deepened for her through authors like Stanislaw Lem, Isaac Asimov, and the Strugatsky brothers. Their words fueled her curiosity, shaping a future where science and creativity walked hand in hand.
Within the innocent dreams of a child lie the seeds of greatness, for every towering achievement begins as a mere whisper within the heart of imagination, and Julia Brodksy's young imagination sang her tunes on the wind. Julia's journey beautifully illustrates how childhood dreams can shape one's life, even in unexpected ways. Like many a curious child, she dreamt of space flight. Her other passion was poetry, but due to challenging circumstances, she ended up choosing a technical specialty on her parents' advice. In her classes, she skillfully merged her love for poetry with her expertise in astrophysics, allowing her to captivate young minds while discussing space research, cognitive sciences, philosophy, and the future of humanity and our planet Earth. Julia's background in astrophysics and human space flight influenced her view of what is important in modern early education. She believes space sciences help children to see the world from a different perspective. This includes considering the place of humans in the Universe, understanding the limitations of our knowledge, asking deep questions, and staying curious.
Passion and purpose align when we seek a path that merges our academic knowledge with our love for teaching. For Julia, this profound alignment came to reality, when, fresh out of college, she pursued a career that aligned with her academic knowledge and interest in teaching. Astutely, she landed a position that perfectly matched her aspirations: training NASA astronaut crews for the International Space Station. This role provided an extraordinary educational experience, and valuable lessons about the essence of education. She was assigned to a new and complex space station, where her task was to decipher its workings through engineering schematics, bridging the gap between Russian and American modules, which were like Lego blocks assembled one-by-one. Her responsibilities included training astronauts to operate within unfamiliar spacecraft. Navigating the transition from analog controls on the Space Shuttle to digital technology brought an unexpected set of educational difficulties. Some astronauts, accustomed to toggle switches, were wary of unfamiliar digital displays, which also meant dealing with psychological and technical adjustments to the new technology. The training process involved designing displays, preparing for failure scenarios, and developing flight procedures. Despite initial hesitation, astronauts appreciated the comprehensive instruction as unexpected situations did arise. The training team designed control and telemetry interfaces, making astronauts comfortable with laptops and software. They brainstormed failure scenarios, provided input for flight procedures, and simulated emergencies. The scenarios sometimes resulted in inventive or amusing solutions, leading to updated flight regulations. A non-native English speaker, Julia braved personal hurdles to communicate proficiently and become a vital crew trainer over an intense, rewarding journey. Overcoming the language barrier further enriched her growth.
She joined Blue Marble Space Institute of Science as an affiliate research scientist and started several programs, including the YSP ASK (Astrobiology Study for Kids), which offers free astrobiology classes to young minds around the globe while training undergraduate students on the best STEM education practices. The YSP ASK program was a huge success, drawing the participation of young children from 68 different countries. The astrobiology education internship for YSP ASK alumni empowered graduates to establish astrobiology education hubs in their respective countries, creating a network of inspired educators. The remarkable undergraduates of YSP ASK classes started educational endeavors in places as diverse as India, Colombia, Turkey, and Nigeria
Julia's vision found another outlet in the Earthlings Hub, a noble undertaking catering to refugee children in Ukraine. This initiative aims to support children and caregivers affected by the war, offering online webinars that focus on STEM education, providing a broader perspective and a sense of hope amid the turmoil. Julia's co-founders for the Earthlings Hub include her BMSIS colleague, Dr. Sasha Kaurov, and Dr. Julia Turchaninova, a respected educator and psychologist. In 2023, the Earthlings Hub initiative in Ukraine reached unprecedented heights, engaging over 1500 children. The initiative also offered crucial psychological and pedagogical support to parents and caregivers. However, the path was not without its trials. As Earthlings Hub team ventured to teach traumatized children in bomb shelters, facing the challenges of unreliable internet and frequent blackouts, they encountered massive pedagogical and emotional hurdles demanding unwavering resilience and determination.
One of Julia's current goals in the field of STEM education is dedicated to curating an anthology of astrobiology education. This project aims to gather insights from exceptional astrobiology educators worldwide, providing a valuable resource for those interested in entering this field. According to Julia, if she can contribute in a modest but positive manner to someone's understanding of the world, encourage a shift in their perspective or influencing the stories they pass on to the next generation in a meaningful way, she will consider her efforts a success.
As the chapters of her story have continued to unfold, Julia has turned each challenge she's faced into opportunities for learning and progress. Julia's work demonstrates that education has the power to connect people, inspire innovation, and reach for the stars.
---