NASA's Frontier Development Lab: Tackling humanity's biggest challenges with Artificial Intelligence
For the third time since 2016, machine learning experts and space scientists will spend the summer in Silicon Valley working on some of NASA's most important present day challenges as the part of the NASA Frontier Development Lab (FDL).
The 8 week long program, which takes place at the SETI Institute, will consider issues ranging from predicting solar storms to finding evidence of life beyond Earth. BMSIS Scientist and Founder of the The Explainables, Daniel Angerhausen, is an FDL science committee member and has been selected to facilitate this year's lab and help mentor the Exoplanet and Astrobiology challenges.
On its webpage NASA frontier development lab describes itself as "an artificial intelligence research accelerator established to apply AI technologies to challenges in space science & exploration for the benefit of all humankind."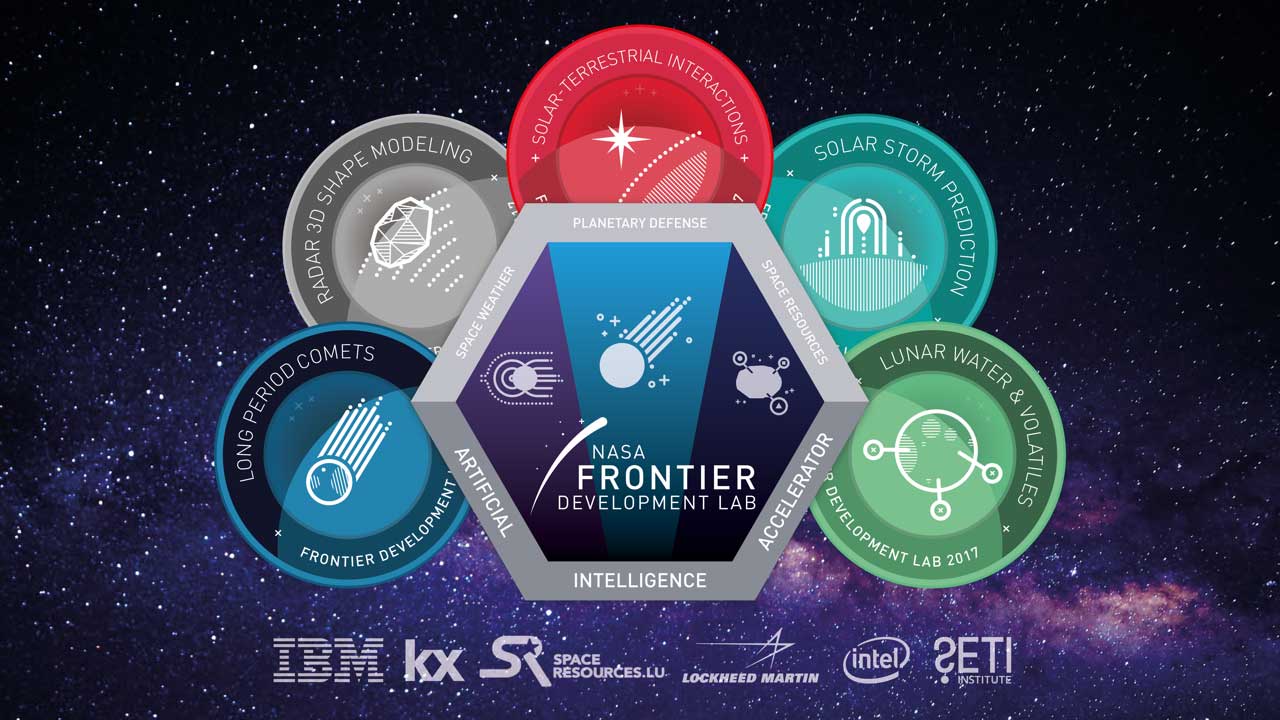 The program is a unique public/private partnership between NASA and commercial partners, such as Nvidia, Intel, IBM, Google, and Lockheed Martin. These partners contribute the computational expertise and resources that are crucial for fast turnarounds in very data-intensive areas. This year, FDL also has a challenge team in Europe supported by partners like Space Resources, Luxembourg, and the European Space Agency (ESA).
Dr. Daniel Angerhausen has already worked with NASA FDL: together with The Explainables during last year's FDL, he prepared the teams for their final "TED style" presentations at the Intel Auditorium. This year he was selected to also serve as facilitator and mentor.
Daniel has said, "FDL last year was already a great experience and I am very much looking forward to seeing challenges from my background – Exoplanets and Astrobiology – this year. It is very inspiring to work with these big Silicon Valley companies and the world's leading experts in Artificial Intelligence, but what excites me the most is interacting with the pool of young bright minds from all over the world."
This year's Astrobiology challenges are about understanding what is universally possible for life and how we can get from "biohints" to confirmed evidence of life on exoplanets within given environmental substrates. In the Exoplanets part the goals are to use AI/ML to increase the efficacy and yield of exoplanets detection from TESS and to codify the process of AI derived exoplanet discovery and classification to help TESS better discern rocky planets.
Other challenges come from the areas of SPACE RESOURCES (e.g. Modelling the space Resources economy in its first 50 Years), SPACE WEATHER (e.g. Predicting solar spectral irradiance from observations), SPACE TRAFFIC MANAGEMENT / ORBITAL DEBRIS (e.g. Predictive model for atmospheric density and spacecraft drag), and EARTH OBSERVATION (towards a  'Mission Control' for Planet Earth).
For more details check out: NASA frontier development.