BMSIS Affiliate Sarah Treadwell Receives NASA SCOPE Grant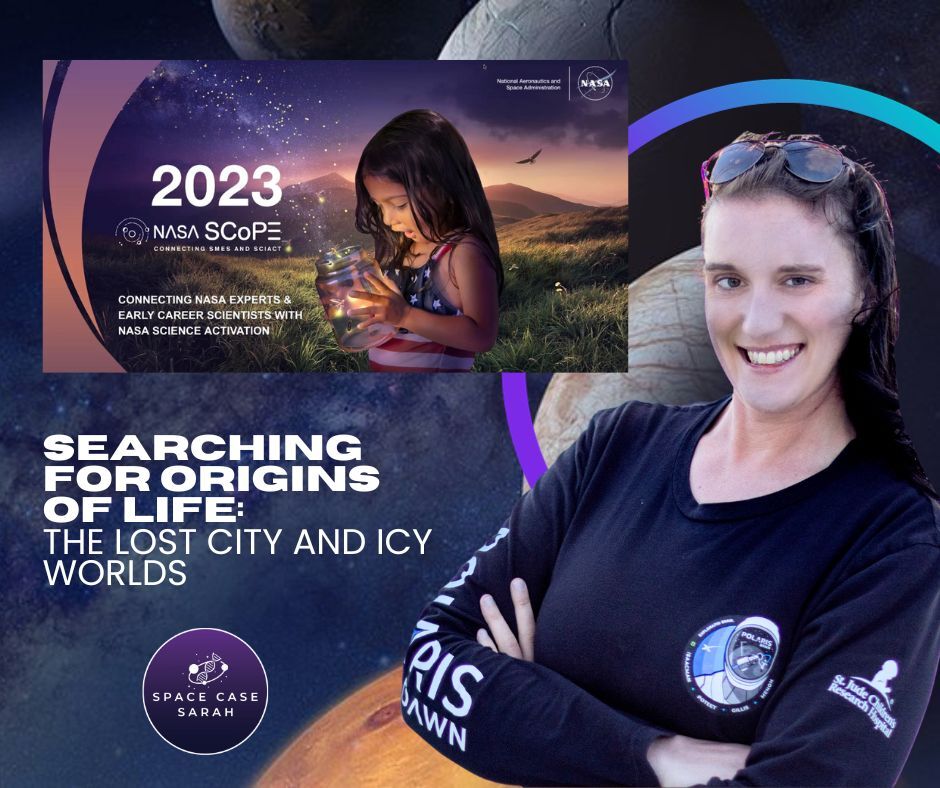 The Lost City Hydrothermal Field is a unique vent field located in the Atlantic Ocean along the Mid-Atlantic Ridge. This vent system is the only one discovered so far on Earth to have been created through a process called "serpentinization", a chemical and geological interaction between Earth's mantle and seawater. Hydrogen is produced here as a by-product of the reaction, which fuels the generation of compounds that are considered the precursors of DNA and could possibly give clues as to how life began on Earth.
Astrobiologists also believe that vent fields similar to the Lost City could be on Europa or Enceladus, icy moons of Jupiter and Saturn. This project, titled "Searching for Origins of Life" will partner with OpenSpace to design the Lost City vents into their software. It will also design some of the crucial research vessels that made discovering and researching it possible, such as the JOIDES Resolution. The project then will script a planetarium show to make the connection of the Lost City and of its importance in relation to astrobiology to be used in outreach efforts both at the American Museum of Natural History and to the community of Rockford, IL.
OpenSpace is funded in part by NASA and is open-source interactive data visualization software designed to visualize the entire known universe and portray our ongoing efforts to investigate the cosmos. OpenSpace brings the latest techniques from data visualization research to the general public, supporting interactive presentation of dynamic data from observations, simulations, and space mission planning and operations.
We're excited for Sarah Treadwell to not only be joining BMSIS as our newest affiliate, but also for receiving this new grant that will support her work in science communication & education.